Date: October 18, 2008
Location: Holland, Michigan
Usually I write a little bit about each couple and their wedding day and then show you the preview. This time I want to describe some of the pictures as you scroll... so enjoy the preview!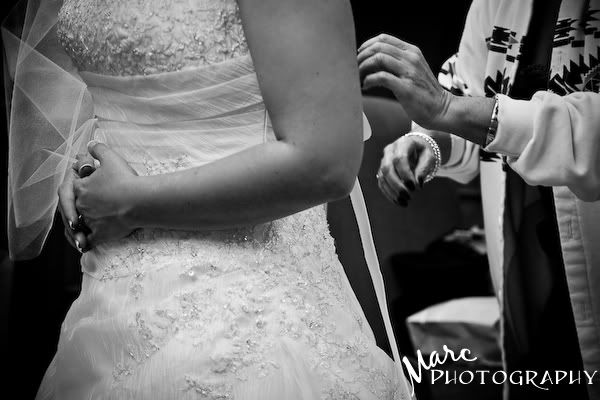 Ben seeing Andrea for the first time...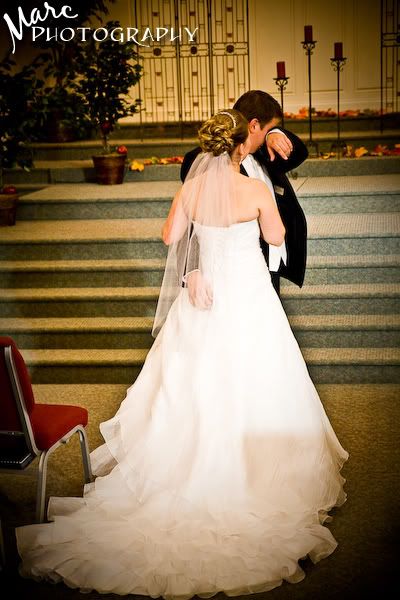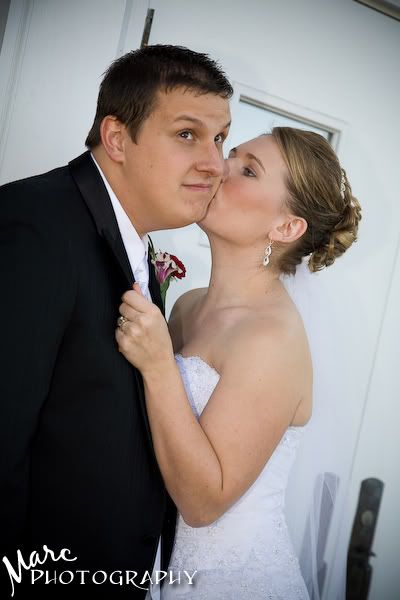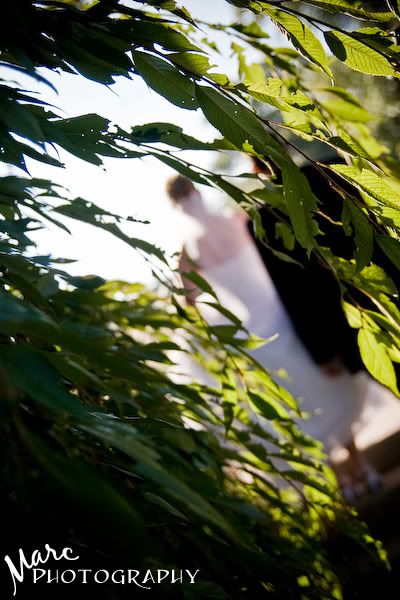 Andrea had her dad and brother walk her down the aisle.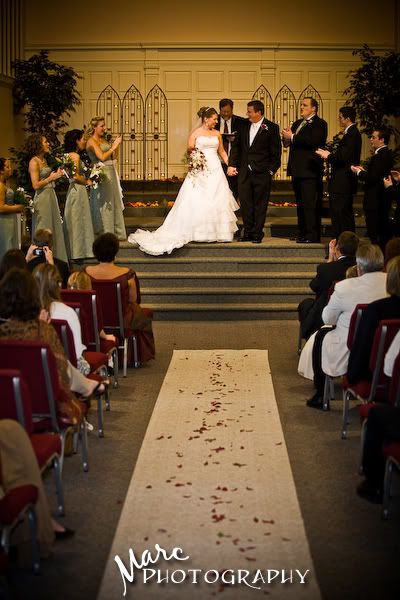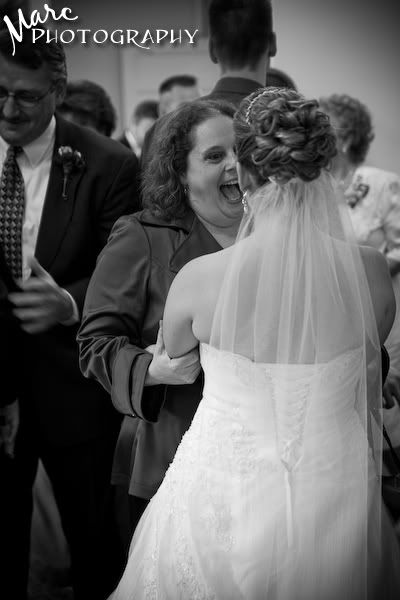 Andrea's mom surprised them with a limo.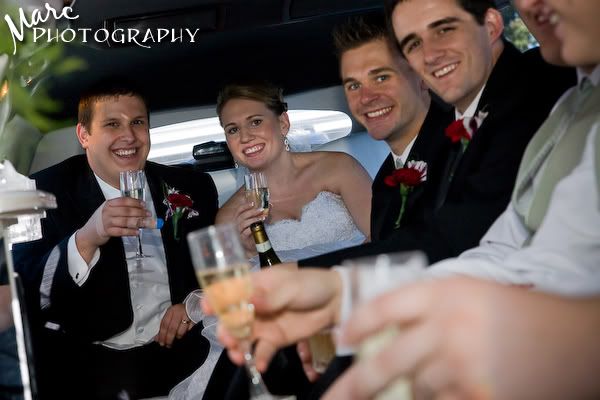 If you think the entire bridal party sitting in a tree is daring,

you should see the fence they had to climb to get there!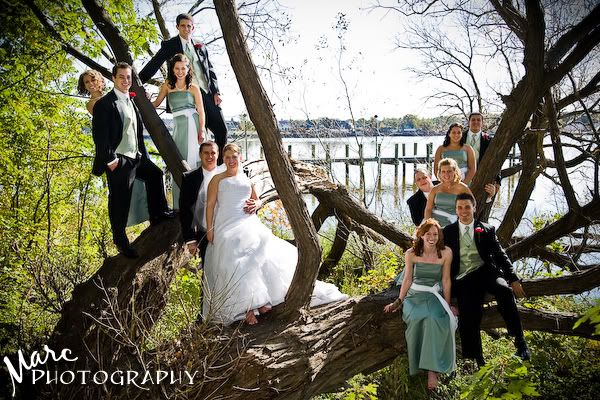 Andrea and Ben played a few games during their reception...

For this one, they blind folden Andrea and had her touch the faces

of a few different guys to try to figure out which one was Ben.

She picked him right out too!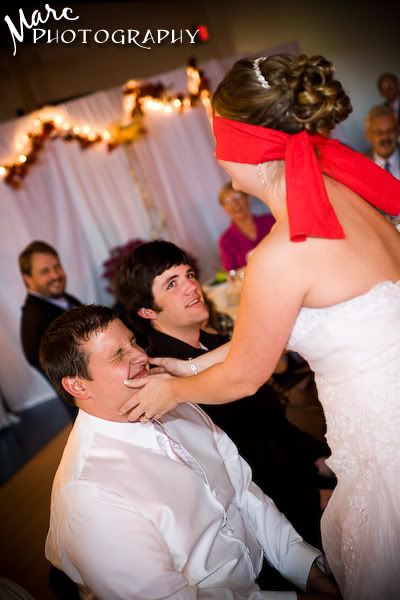 The shoe game... they each had 1 of their shoes and 1 of the others.

They had to answer questions by raising a shoe.

For example, "Who is the better driver?"

She raised her shoe and he raised his! :-)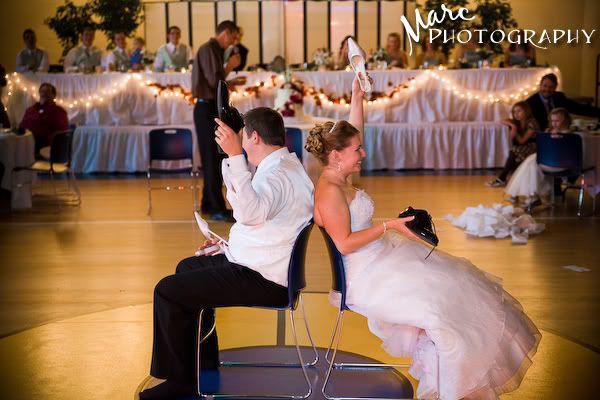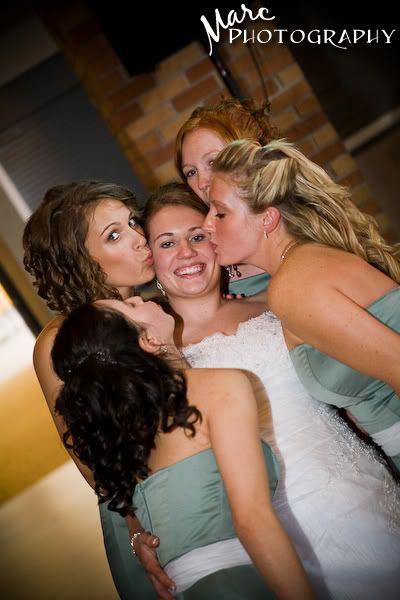 Ben broke his finger at his bachelor party...

It's a good thing it wasn't his left hand, have to wear that new ring of course!